The Story of The Schizophrenia Society of Canada
Build a Canada where people living with early psychosis and schizophrenia achieve their potential.
The Schizophrenia Society of Canada (SSC) was started as a non-profit, charitable organization in Toronto in 1979 by Bill Jefferies and his wife who had a son living with schizophrenia. Within a few years there were provincial schizophrenia societies across Canada. As parents and caregivers they were quite aware of the stigma, prejudice, and discrimination associated with schizophrenia, one of the world's most devastating mental illnesses.
Their lived experience as family members fueled their passion and vision that more could be done, not only those living with schizophrenia, but also for families.  Families had no voice. Thus, the SSC's mission had a strong emphasis on advocacy, which remains to this day.
Later the mission was enhanced by emphasizing that with adequate access to medical treatment the quality of life could be improved for those living with schizophrenia. The emphasis to garner public awareness and support, as well as to advocate for policies that would create better mental health services, was greater than ever.
Today, SSC has a strong conviction that things can definitely be different and better for those experiencing early psychosis and for the one in one hundred who will develop schizophrenia. Significant advances in our understanding of mental illness and treatment modalities, alone with early intervention and access to person-centred and recovery-focused mental health services, have demonstrated that there is life after a diagnosis of early psychosis and schizophrenia! Tailored mental health services and supports for individuals can help them to live beyond the limitations of their mental illness with purpose, hope, meaning, and significance. But it takes the support of a caring community. Recovery and social inclusion are the goals today.
Not only must the voices of families be heard, but the voices of those who actually live with early psychosis and schizophrenia must be acknowledged. Back in 1979, recovery was not seen as possible. A diagnosis of schizophrenia was seen even among service providers as a "death sentence."
Peer support, both for individuals and for family members, is a growing movement today. Through peer support we have learned that a diagnosis is not one's identity, but a label. While medication is most important and plays a definite role, recovery involves more than medication. There are five things that all people need in their lives, no matter who they are, how old they are or where they're from, no matter their diagnosis. They are known as the CHIME factors: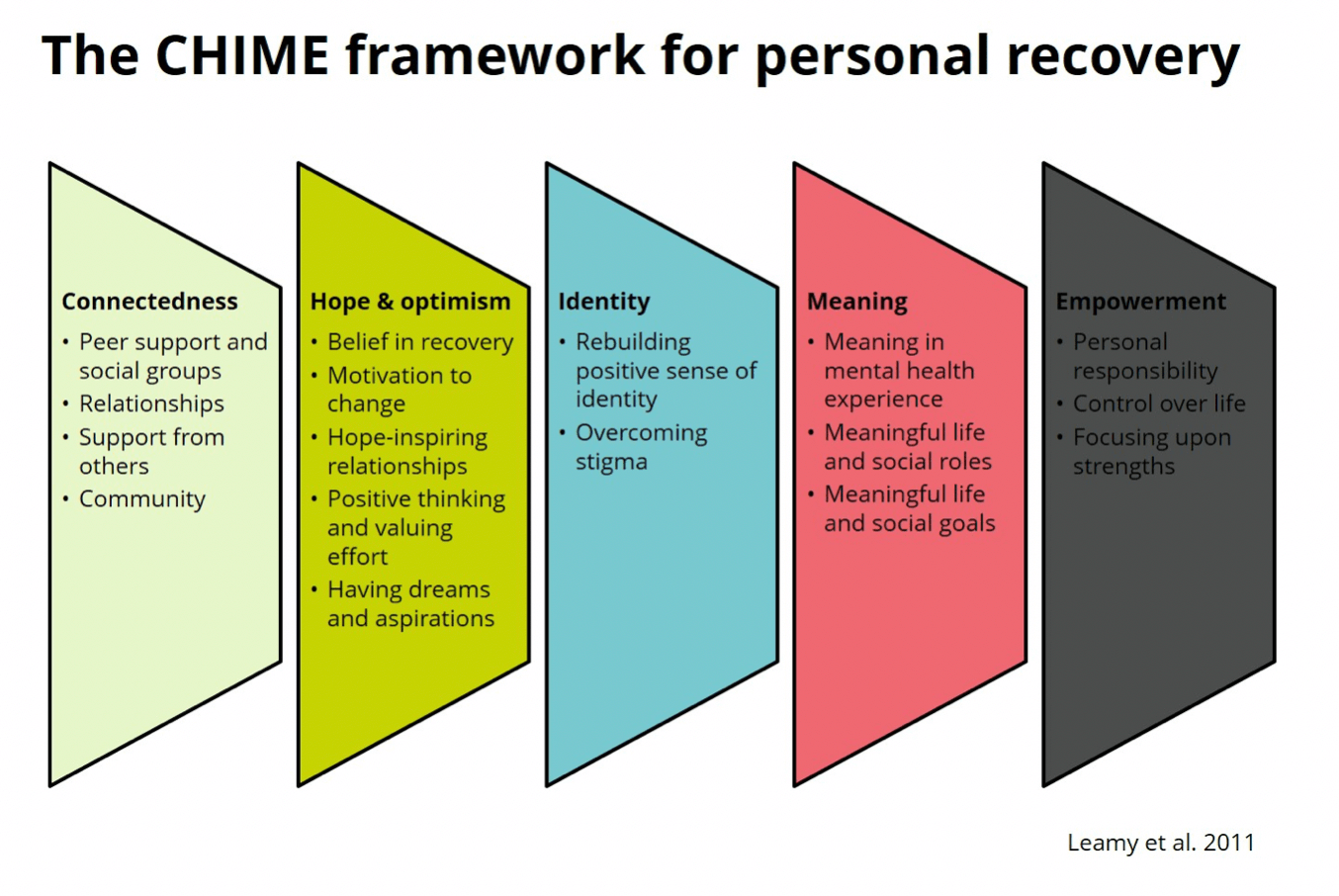 SSC is committed to transforming how people think, with knowledge and youthful enthusiasm. We seek to be an inspirational visionary in advocating for a transformed mental health system that is based upon the recovery philosophy.
An environmental scan performed in 2017 by SSC indicated that our stakeholders wanted to see more hopeful messages and an emphasis on "the whole person." As can be read in the document released by SSC in 2020, "Hope and Recovery: Your Guide to Living with and Beyond Schizophrenia," mental health services must address the biomedical, psychosocial, psychological, and environmental issues individuals face so that devastation and suffering can be eradicated.
While many with severe schizophrenia will need intensive care and will not experience what is known as recovery, the possibility and potential for recovery still exists. All must be seen and treated as persons with potential rather than as an illness themselves, not as a mere cluster of symptoms to be reduced. Today we know that people living with a mental illness can achieve positive mental health.
Our Values
The Schizophrenia Society of Canada's mission, goals, and objectives are informed by the following core values:
Schizophrenia and psychosis are medical illnesses that, like other medical illnesses, have variable expression/effects on symptoms, function and response to treatments.
Schizophrenia and psychosis are caused by a number of different factors; from multiple genetic or environmental factors or from a combination of both.
The SSC fully supports the important role of research in all areas related to schizophrenia and psychosis (biological, psychological, spiritual, and social determinants of health)
Persons with schizophrenia and psychosis are entitled to efficient multi-disciplinary and integrated evidence-informed treatment and community support services.
Persons at the early phases of their illness are entitled to real secondary prevention (early intervention and treatment) through specialized first episode psychosis clinics and their collaborators.
Persons with schizophrenia and psychosis are to be included as full citizens in accessing education, employment, housing, medical services, recreation and social supports.
Whenever possible families are essential partners in the care and the treatment and recovery plans of persons with schizophrenia and psychosis, and deserve respect and support
Persons with schizophrenia and psychosis must be included in their treatment planning, care and recovery plans.
Persons with schizophrenia and psychosis and their families are not to be blamed for this illness.
The SSC values collaboration at all levels to ensure that caring, compassion, hope, and recovery remain at the heart of our movement.
Board of Directors
Dr. Lori Triano-Antidormi, President
Member-at-Large from Ontario
Florence Budden, Past President
Schizophrenia Society of Newfoundland and Labrador
Joan Baylis, Treasurer
Member-at-large from Saskatchewan
Gail McLean
Member-at-Large, Prince Edward Island
Gregory Zed
Schizophrenia Society of New Brunswick
Laura Burke
Member-at-Large from Nova Scotia
Colleen Crossley
British Columbia Schizophrenia Society
Hazel Meredith
Member-at-Large with Mental Health Partners for Recovery
Julia Hoeppner
Manitoba Schizophrenia Society
Aamir Mian
Institute for Advancing Mental Health (formerly the Schizophrenia Society of Ontario)
Sylvie Maréchal
Société québécoise de la schizophrénie
Elizabeth Anderson
Member-at-large from Alberta
Jeff James
Schizophrenia Society of Saskatchewan
Staff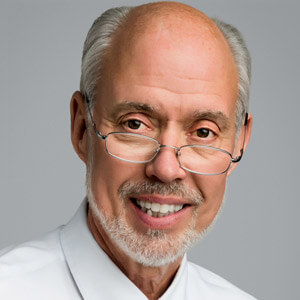 Chris Summerville, D.Min., LL.D (Honoris Causa)
Chief Executive Officer
As a family member (father and brother with Bi-Polar Disorder, a brother with schizophrenia, siblings living with depression, and two suicides in his family) and a recipient of mental health services himself, Chris has been the executive director of the Manitoba Schizophrenia Society since 1995 and has served as the CEO of the Schizophrenia Society of Canada for the last eleven years. With an earned doctorate from Dallas Theological Seminary, he is a Certified Psychosocial Rehabilitation Recovery Practitioner (CPRRP). As a regional, provincial and national leader and advocate for a transformed, recovery-oriented mental health system (services) he believes that mental health concerns should be addressed from a holistic and person- centred philosophy: bio-psycho-social-spiritual-recovery-empowerment, and community perspective.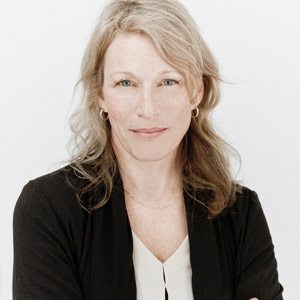 Catherine Willinsky
Cannabis and Psychosis Project Leader
Exploring the Link Project Manager – Catherine Willinsky holds a Master of Health Science, and is the former Manager of National Projects for SSC. She has managed all aspects of the previous Cannabis and Psychosis projects. She brings skills in project management, partnership development, facilitation, and youth engagement.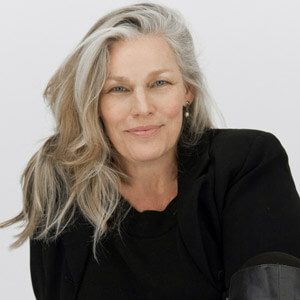 Sarah Roht
Cannabis and Psychosis Project Leader
Exploring the Link Marketing Manager – Sarah has extensive experience in marketing, project management, design and administration. Sarah looks forward to supporting the YAC team and advisors in achieving their goals.
Paola Matheson, Matheson and Associates
Accountant
Jackie Wild, Delight Digital
Web Developer
CHANGE YOUR LIFE TODAY
Your mental illness does not define you. Your strength and courage does.