Special Announcements
Study on the Romantic Relationships and Sexuality of Persons with a Psychotic Disorder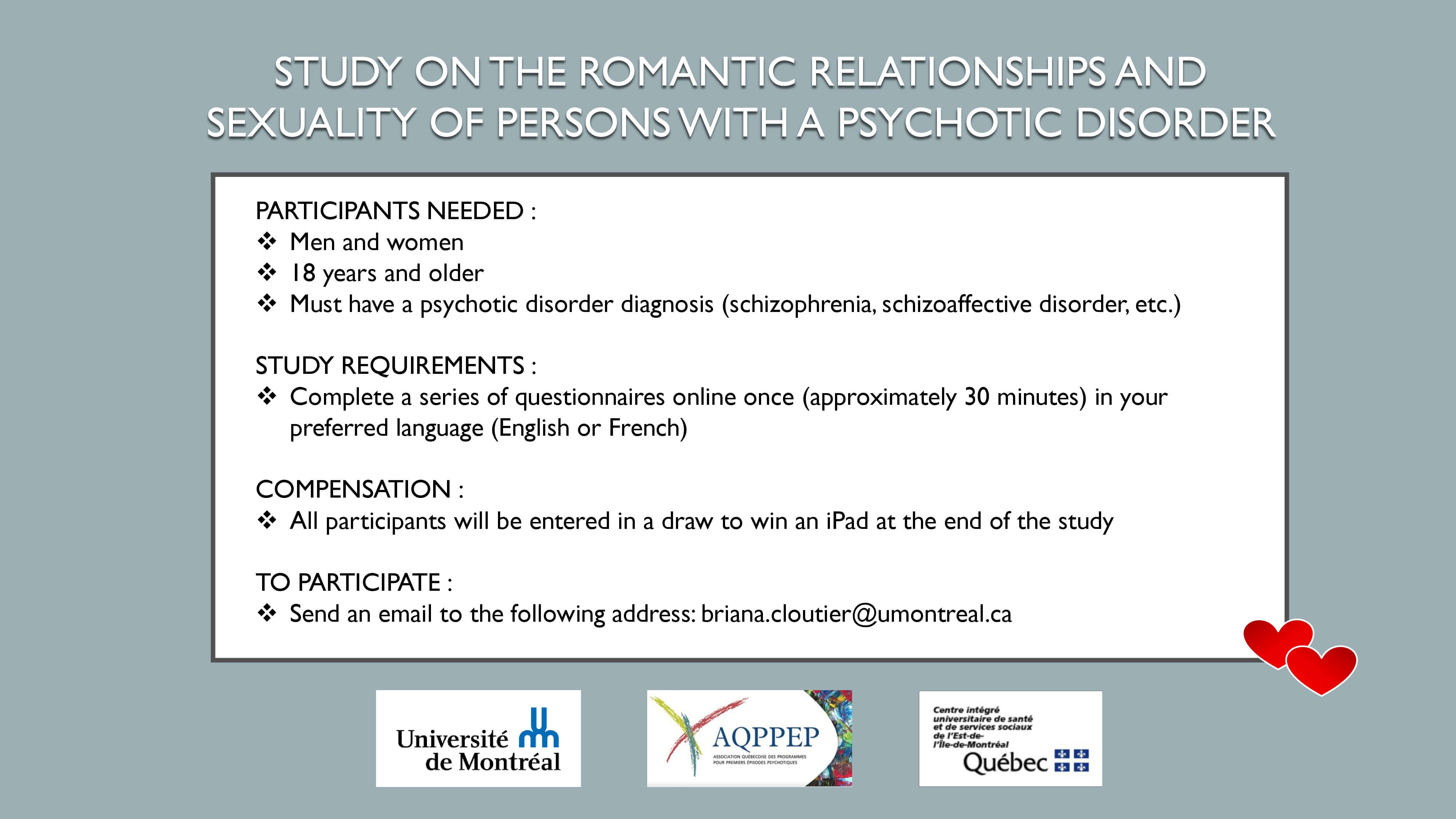 Participate in a study for a chance to win an iPad! We are currently looking for men and women over the age of 18 with a psychotic disorder diagnosis to participate in an online study on romantic relationships and sexuality. The brief questionnaires can be completed in 30 minutes.
To participate in the study, please email [email protected].
CHANGE YOUR LIFE TODAY
Your mental illness does not define you. Your strength and courage does.