Awareness is of utmost importance in building a Canada where people living with early psychosis or schizophrenia achieve their potential.
The Schizophrenia Society of Canada (SSC) promotes acceptance, support, hope, and recovery for people living with or loving someone with early psychosis or schizophrenia.  So, May 24 is important to SSC.  Some say that is the day in the late 1700's that Drs. Jean-Baptiste Pussin and Philippe Pinel, "liberators of the insane," in France released the patients under their care who were imprisoned and chained to the "asylum" walls.  Pinel, especially, is considered a pioneer who helped initiate humane treatment of people with mental illness. *
Three percent of the population will experience psychosis. One in 100 people will be diagnosed with schizophrenia. While attitudes toward mental health have changed, the myths, misunder-standings, and misconceptions surrounding early psychosis and schizophrenia remain stubbornly high. 
Awareness leading to understanding and compassionate presence is important in the recovery journey for those striving to live beyond the limitations of their mental illness.  I recently heard a mental health advocate say, "We know the bravery it takes to make it through each day managing our mental illness. We want others to understand where we've been, how hard we fight to make it through this thing called life, and how desperately we want to change the way the world views mental illness."
One thing we must be aware of is that people with mental illness can't do it alone.  It takes the support of a caring society. On this page you will find the stories and quotes of people who believe in the SSC mission: Build a Canada where people living with early psychosis and schizophrenia achieve their potential. 
– Chris Summerville, CEO of the Schizophrenia Society of Canada
* https://www.cambridge.org/core/journals/the-british-journal-of-psychiatry/article/man-behind-philippe-pinel-jeanbaptiste-pussin-17461811/814A05CAB575424F146D00339C265998
Join us for a panel discussion about "Follow My Brain" and the importance of building awareness around early psychosis and schizophrenia.
The Schizophrenia Society of Canada is hosting a FREE virtual panel discussion on May 24, 2022, at 1:00 pm EST.
The panel discussion will focus on the importance of awareness and will spotlight the Canadian film Follow My Brain, which follows a young man, Cam Webster, as he moves through the onset of, and recovery from, schizoaffective disorder.
The Follow My Brain film has been an Official Selection at the Canberra Mental Health Film Festival 2020, the Mental Filmness 2021, and MHSA Film Festival in 2021. You are encouraged to view the film ahead of the panel discussion at https://www.followmybrain.com/film.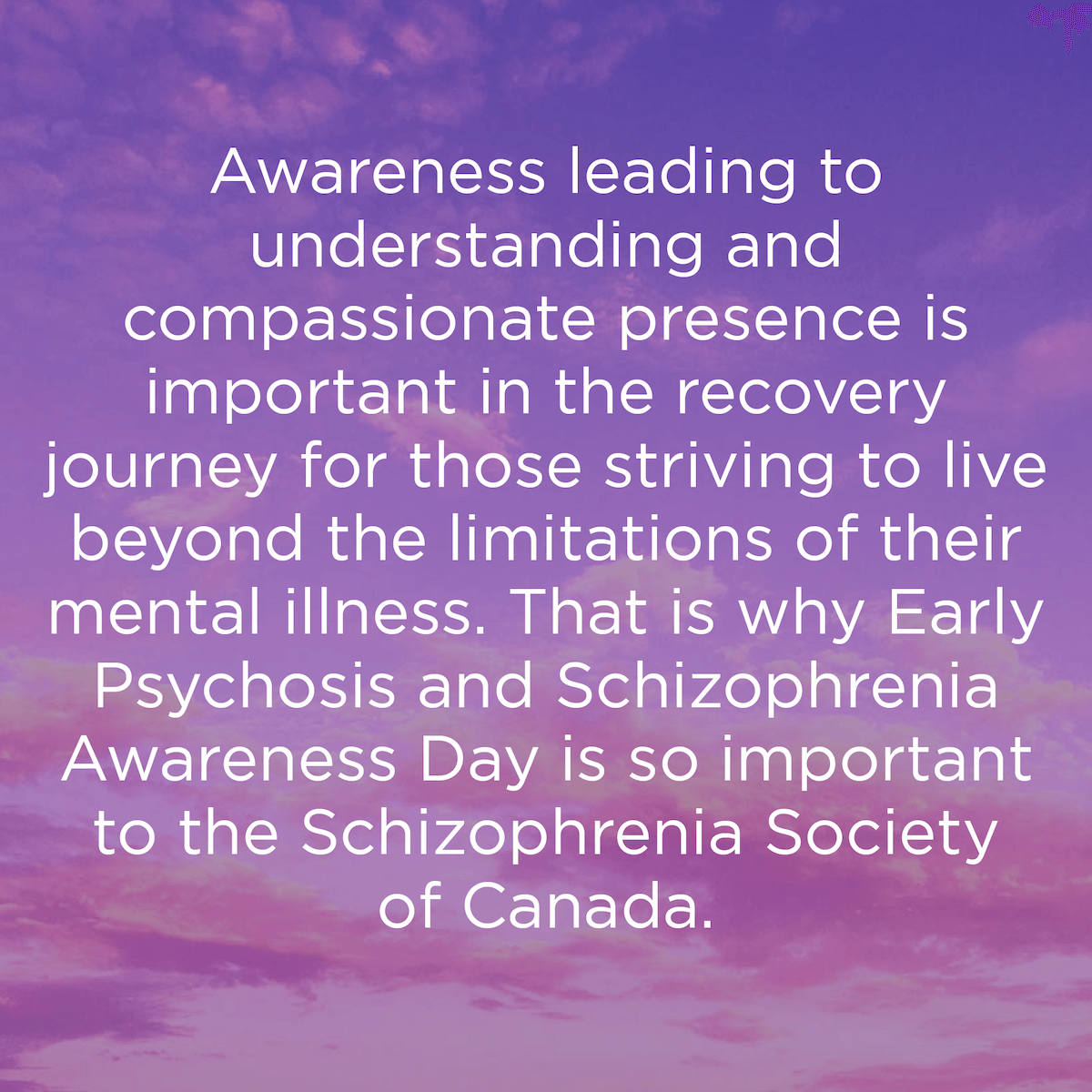 – Becoming –
A video poem was commissioned for Early Psychosis and Schizophrenia Awareness Day by the Schizophrenia Society of Canada (schizophrenia.ca)
Written and performed by Laura Burke
Video by John Wimberly
"I wrote this poem as a treatise to inclusion, and to celebrate the diverse wisdom of all of those whose suffering and whose gifts are often misunderstood. Access to supportive mental health care is a matter of human rights. May 24th is Early Psychosis and Schizophrenia Awareness Day. We all deserve a meaningful place in our communities."  – Laura Burke
"Follow My Brain" and the importance of building awareness around early psychosis and schizophrenia.
The Schizophrenia Society of Canada hosted a virtual panel discussion on May 24, 2022. Watch the recording here!
The panel discussion focused on the importance of awareness and shined a spotlight on the Canadian film Follow My Brain, which follows a young man, Cam Webster, as he moves through the onset of, and recovery from, schizoaffective disorder.
The Follow My Brain film has been an Official Selection at the Canberra Mental Health Film Festival 2020, the Mental Filmness 2021, and MHSA Film Festival in 2021. You are encouraged to view the film at https://www.followmybrain.com/film.
Stories of those with lived experience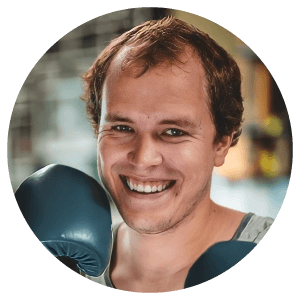 My name is Cam Webster. I'm 26 years old and I suffer from Schizoaffective Disorder.
There was no history of mental illness at all in my family. Growing up, I didn't show any signs of mental illness. In July 2014, less than a month after my 19th birthday, I was hospitalized in the psych ward in Royal Jubilee Hospital for 11 days and diagnosed with psychosis N.O.S. (Not Otherwise Specified). My psychiatrist said that I would have to take five months off work to focus on my recovery. I was quite sick dealing with delusions, hallucinations and disorganized thinking. In this time period I learned various ways on how to manage my illness and recover. However I jumped back into things too soon and wasn't coping well so I was hospitalized a second time for a suicide attempt and spent 37 days in the psych ward. After being discharged I gradually got back into work and other activities, while still going to groups where I could learn CBT and be educated on symptoms of my illness. It wasn't long after this that my diagnosis became schizoaffective disorder. This means I have symptoms of schizophrenia and a mood disorder. 
This was a difficult thing to go through, but I have now made a full recovery and back doing all the things I love. I am almost done school for Mental Health and Addictions. I am also a Peer Support Worker on the Early Psychosis Intervention team. This is surreal for me and feels like a full circle moment, because this was the same team that treated me when I was sick. I have lots of hobbies I enjoy and do regularly again such as kickboxing, basketball, running and weightlifting. These activities I not only enjoy, but they are also good for my mental health. My brain is healthy from all of the exercise and self care, as well as lots of learning through reading many books. All of these things were factors in my recovery, however the support I received from my treatment team, family and friends was integral in recovering from this illness. Having a circle of people around me who showed compassion and support made it possible for me to recover to the level I did. If it weren't for all of them then I might not be where I am today. I have Schizoaffective disorder, but it doesn't define or change my interests or what I do. It's something that you learn to cope with and eventually it gets easier. I feel like it's also made me a better person; stronger and more compassionate. I wouldn't be who I am today without it. It showed me how strong I am and it motivates me every day to help people who may be going through a similar situation. I am sharing my story because I believe that awareness of mental Illness is paramount. It is better to know that it affects someone you have met, rather than just being a statistic.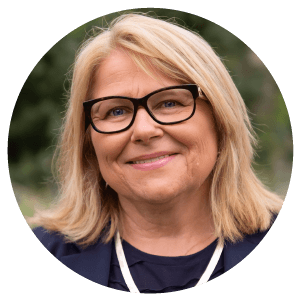 Moving Towards An Improved Quality of Life 
My name is Linda Zlepnig. My son, Dylan, has been living with Schizophrenia since 2003. 
Twenty years ago, at age 18, Dylan was diagnosed with schizophrenia. In the following years, he lived in and out of hospital and was estranged from his family. In 2014, Dylan invited me back into his life. I felt despair – I was not prepared or equipped for the journey ahead. Clinically, he had 'stabilized', but as a person, Dylan lacked motivation, was riddled with paralyzing anxiety, and his physical and emotional affect was 'flat'. The prognosis at that time was considered to be "as good as it can get". Full stop! 
But what about Dylan's quality of life? 
As a parent, I had been out of my son's life for years; had little knowledge or understanding of the complexity of his illness and was unaware of the intense support we both would need to move forward. 
I decided to step up and became an advocate for my son and myself. I attended many family focused mental health training sessions, conferences, and support groups for families. Most importantly, this led to my enrollment in Cognitive Behavioural Therapy for Psychosis (CBT-p) – Informed Caring for Family Members, delivered by Dr. Turkington. As a family member and caregiver, this program provided insight into my son's condition and relevant signs and symptoms of schizophrenia and psychosis. CBT-p training improved my ability to perceive and respond to day-to-day experiences which helped to reduce the risk of relapse. I started working on my approach to normalizing Dylan's delusions and befriending him by talking about the old times … going skiing with the family. 
Dylan was aware that I had attended this program. One day he said … "Mom, you have really changed … you're listening to me"! My son is so proud of me that I cared so much about him. He thanks me all the time and says 'If it wasn't for me, he would not be where he is today! 
Working with his treatment team, my son has learned to reduce anxiety by applying mindfulness and has benefited from supportive listening from close family members. 
Today, through Zlepnig Mental Health Institute, I coordinate CBT-p training for professionals and CBT-p Informed Caring for family members.  I also have a website at https://zlepnigcbt.ca/
My take home message for family members to better understand the challenges ahead:  
Educate yourself on the illness and mental health system 

Be a strong advocate for yourself and your loved one 

Network with local mental health resources in your community 

Advocate for talk therapies such as CBT-p

 

Practice self-care 
We need people speaking, having conversations about schizophrenia, we need individuals sharing stories of hope and resiliency just as much as we need the connection found in sharing hardships and struggles. When we speak about mental illness – when we share statistics and showcase a level of bravery through the narrative around schizophrenia, we create change. I have a mission to continue to share ways of recovery – helping families find methods that work for them and their loved ones. Today I would like to recognize every single person who has been impacted by schizophrenia together we can remove the stigma one day at time!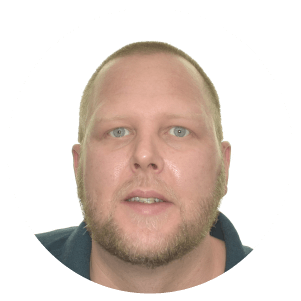 I was diagnosed with schizophrenia in 2003. I have had a long journey through the mental health system.  As a result of delusional thinking, my psychosis was so challenging that I even shut out my Mom and siblings for 10 years. This brought a lot of hurt for all of us. I denied my illness until 2014. In 2015 I finally answered my Mom's Christmas card and called her. When I saw my Mom, I was so excited and happy to see her and happy to be with her. My Mom realized that she needed some education and support for herself in order to support me. This showed me how much she cared for me. Since that time we have really opened up to each other and it gave me motivation and hope for a better quality of life for US ALL! 
I think the 5 key elements of my recovery journey are: 1) In talking with my doctor I chose to change my medication which resulted in better symptom control. It reduced my anxiety as well. 2) I had a good therapist to talk to about my anxiety and other issues. This resulted in me having more confidence. 3) The support from my family was a key factor. 4) I took Cognitive Behavioural Therapy for Psychosis.  5) I stopped smoking cannabis. 
Early Psychosis and Schizophrenia Awareness Day is a very important day because there is still a stigma, a stereotype directed towards people who have schizophrenia. It is often assumed we are scary, we cannot function day to day, that we may act out. If people were more aware and informed the endless stigmas around schizophrenia would diminish and people would see that it can in fact be controlled and monitored with the right tools and professional help allowing us to live a very whole and complete life.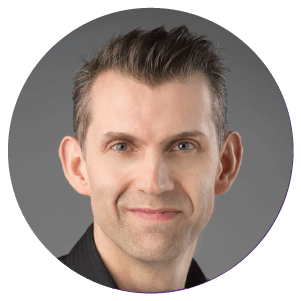 As a person with lived experience of schizophrenia, I am well attuned to the profound and potentially debilitating impact the related symptoms – including psychosis – can have on the activities of daily living, relationships, the pursuit of goals, and hope for the future. 
Gaining insight into early warning signs, coping strategies, and available resources can help prevent crisis, encourage help-seeking behaviour, and support healthy functioning and mental well-being within community. Speaking to someone who knows what it is like to go through what you are facing can help to normalize the experience and reduce the harmful impact of identity forming labels, stigma, and discrimination. It is possible to live and enjoy a life filled with purpose, meaning, self-acceptance, and rich relationships in the presence or absence of symptoms. 
Recovery is a potential for everyone. Early intervention plays an important role in increasing the chances of recovery and slowing, stopping, and, in some cases, even reversing negative effects of symptoms. 
The onset of schizophrenia and early psychosis is usually gradual with specific telltale signs of its presence or that it is about to occur. 
Warning signs before early psychosis occurs include: 
A worrisome drop in grades or job performance

Trouble thinking clearly or concentrating 

Suspiciousness or uneasiness with others

A decline in self-care or personal hygiene

Spending a lot more time alone than usual

Strong, inappropriate emotions or having no feelings at all
Schizophrenia onset in men typically happens in late teens to early 20's and late 20's to early 30's for women. Symptoms to watch for are: 
Hallucinations

Delusions

Negative symptoms (diminish a person's abilities)

Cognitive issues/disorganized thinking
Awareness can be difficult for those experiencing schizophrenia due to a medical condition called anosognosia which means "to not know a disease." This is beyond a person's choosing and different from being "in denial." Loved ones can best support by demonstrating acceptance, patience, empathy, and understanding. Reality check conversations can be perceived as combative and rarely produce positive results.
While there are several support and treatment options available, ultimately the best option is the one the person seeking help chooses. Autonomy and self-determination are important determinants of the longevity and effectiveness of an intervention.
At Peer Connections Manitoba, we are dedicated to supporting the mental wellness of all Manitobans through peer support and mental health education. We don't focus on or require a diagnosis; our goal is to make meaningful connections with the people we serve. 
Whether you are an individual or family member supporting a loved one, our peer support workers have been where you are. They will focus on what matters most to you while exploring similar experiences with mental health and addictions issues. You are not alone – we are here to support you every step of the way in crisis or in community. 
Among our educational offerings is a workshop entitled Hearing Voices that are Distressing which promotes a powerful awareness of what someone who hears voices lives with every day. 
Our Mental Health Education Resource Centre (MHERC) website features a newly launched e-Library, fact sheets, wellness tips, self-directed workshops/courses, and more. 
Visit: www.peerconnectionsmb.ca and www.mherc.mb.ca to learn more and connect with us today! 
Sean Miller
Executive Director

Peer Connections Manitoba
References: